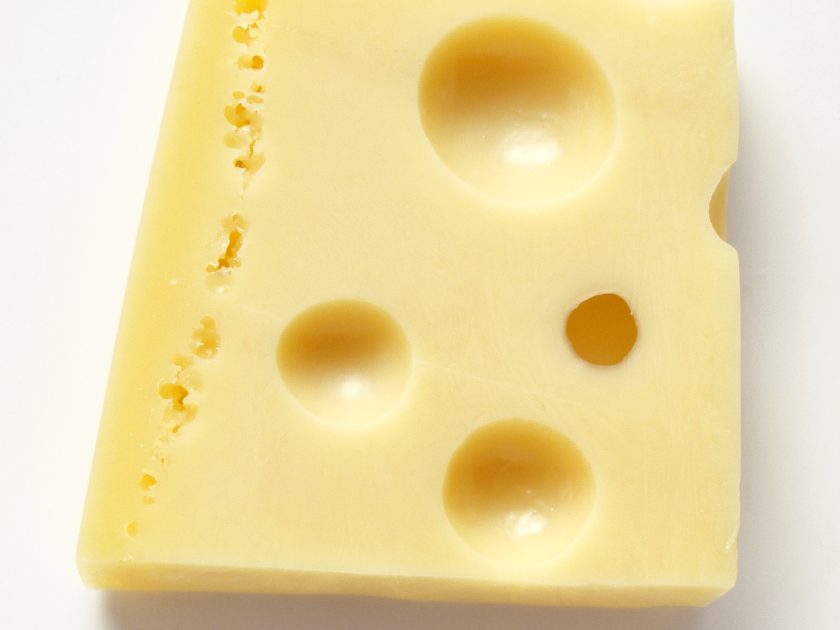 Emmental
"Cheeses used daily and for cooking"
Dry, smooth, straw yellow surface.
Originally a Swiss product – the name comes from the Emme Valley – Emmental can today be produced anywhere in France. The most prolific production area is found in Brittany.
This is the largest cheese of them all: a wheel can easily weigh more than 220 lbs.!
Another characteristic trait is the presence of « eyes », or holes, in the cheese. These are the result of fermentation in a relatively warm cellar (68° to 77° F). Gas forms within the paste, making the wheel swell and the heel become round.
60 % of French Emmental is sold grated, and 50% of the Emmental sold in block form ends up grated by the consumer. Emmental can also be produced in a square slab and matured under a protective film, which keeps the rind from forming.
Dry, smooth, straw yellow surface.
70 cm à 100 cm - épaisseur 13 à 25 cm
Health & nutrition
Raw, Pasteurized, Thermized
Flavours & sensory qualities
The flavor of this cheese is tangy and not very salty. It has a mild taste and a firm yet springy, soft texture. Its aroma is slightly sharp and fruity.