The history of cheeses
The history of cheese somewhat resembles the history of France. It crosses paths with Charlemagne and Napoleon, mixes with the role of monks and monasteries, and contributes to the development of scientific research. The history of French cheesemaking is age-old!
Human consumption of milk dates back to the first farms, from 11,000 to 6,000BC, depending on the region of the world. Goats were the first animals to be domesticated, and cattle farming did not come until 3000 years later. Thanks to farming, Neolithic hunters could organise food management and no longer needed to hunt for food.
Curd, a natural result of milk that has coagulated, was soon used after this. In fact, cheese production can be traced back to 2500BC, with the first curd moulds discovered in Mesopotania as well as on Sumerian bas-reliefs. The history of cheese continues with the Pharaohs and their cheese urns, which were buried with them for the afterlife, and Homer, who, in the Odyssey, tells of how Polyphemus, the Cyclops, places curd in finely woven baskets in order to strain it. The first to write about the different stages required in the cheesemaking process was the Roman agronomist Columella in 60AD.
After the fall of the Roman empire, several cheese recipes had already disappeared. But some production secrets remained hidden in monasteries which continued to make cheese. Many of their recipes, such as Maroilles, Munster and Pont-L'Évêque, still exist today.
From the 13th century, production began to grow on French farms. Peasants invented regional cheeses. The first cheese cooperative was founded at this time by women in search of a source of income and who wanted to take advantage of dairy production. This was the start of a French tradition based on the idea that cheesemaking was something almost exclusively done by women, with recipes and know-how passed down from mothers to daughters and improved upon little by little. At this time, in order to keep the cheese fresh and transport a fragile material, the sale and consumption was limited to local markets.
With the restoration of peace, trade began again. With pilgrimages and the growth of thermal cures in France (after 1850) and the establishment of paid holidays (from 1936), cheese was no longer confined to its regions and began to be transported across borders.
---
"Delicate, living material in which nestles identity and traditions, cheese exudes the soul of the earth and its inhabitants." Pierre Androuët, master cheesemaker and food critic; member of the French Institute of Taste.
---
Since Columella's description in 60AD, the basic principles of cheesemaking have essentially remained the same: milk clotting, salting and drying. Textures, tastes and flavours having only developed through the creativity and know-how of different people.
Variations in terms of temperature and heating of the milk, choice of ferment, cutting of the curd, size of the grains, mixing, heating, pressing time and intensity, placing in brine, washing or brushing of the rind, degree of humidity and temperature of the cheese maturation caves. It is the combination of these different elements that results in the extraordinary diversity of cheeses made in France.
And France has a lot more cheeses than regions! Each of them has a distinctive taste, shape and texture. Symbolic, authentic and nourishing, cheese has remained a subject of national pride in France, the world's leading consumer of cheese.
Did you know?
Roquefort has always been produced and matured in the village of Roquefort. This was consolidated by Charles VI who, in 1393, granted the monopoly for the maturation of the cheese to the inhabitants of the village. All successive kings renewed this privilege, which in some way formed the basis of the concept of the protected designation of origin (AOP) used in Europe.
Find out more about protected designations of origin (AOPs)
The key dates of cheese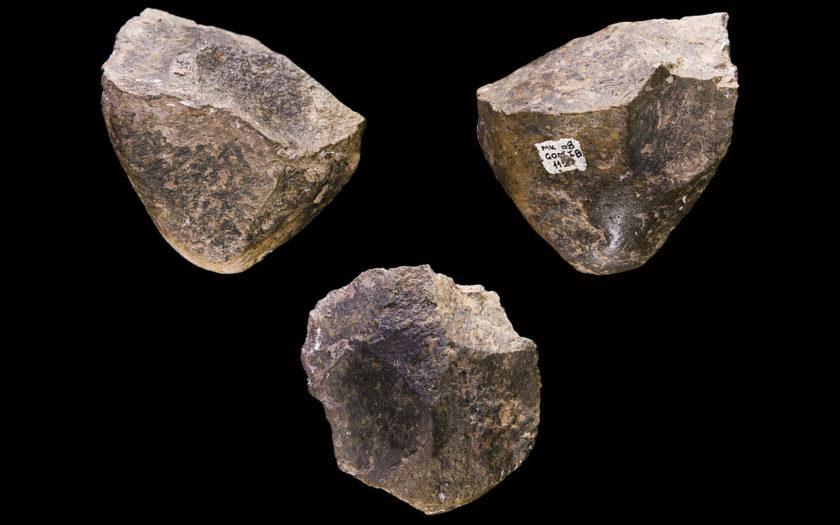 Prehistory
– 3 million years BC: Prehistoric/Palaeolithic
Use of fire
The first tools
Cooking food
– 10,000BC: Neolithic
The dawn of farming (Middle East, Asia, Europe)
– 3000BC: The Bronze Age
First strainer to drain curd and make cheese
First churns used by the Sumerians for butter making.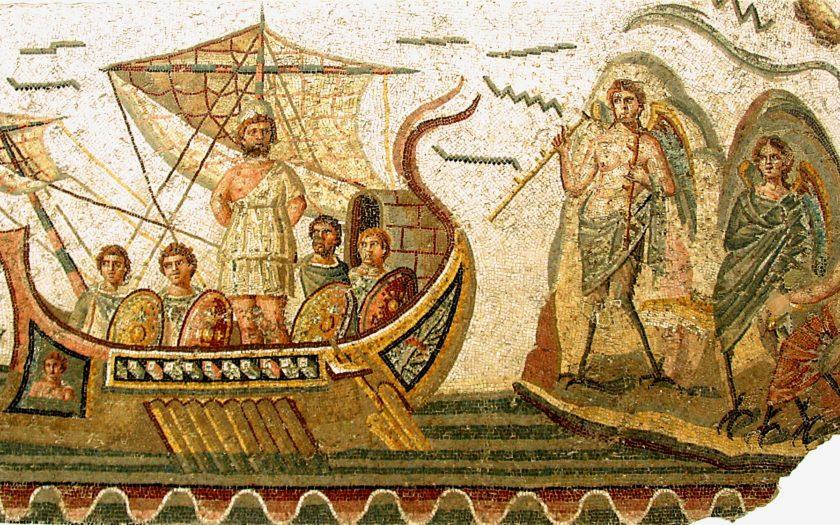 Antiquity
– 1400BC 
First cheeses in Mesopotania and India
– 1000BC: The iron age
Regular production of butter in India
– 500BC: Gaul barrels
Cheese is eaten by Roman soldiers
– 100BC: Roman Empire
First large pressed cheeses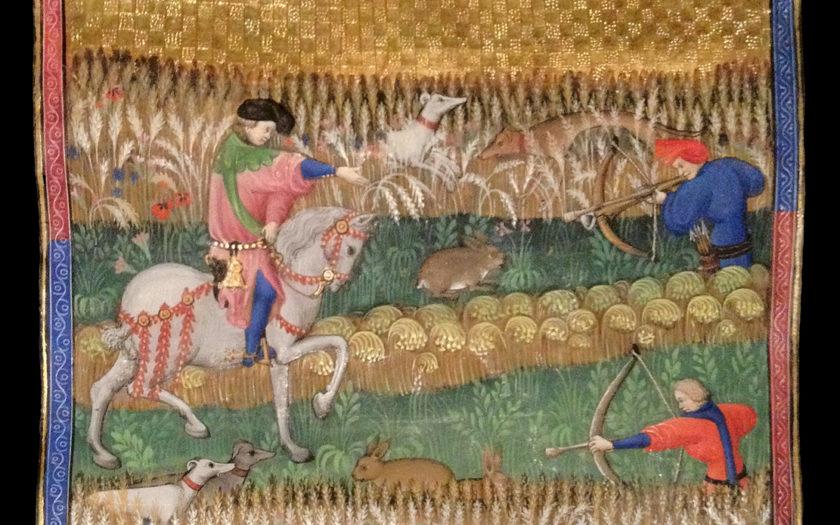 Middle Ages
500AD
Brie and Roquefort appear
Hoards of Vikings settle in Normandy
900AD
Monasteries play a crucial role in the production and maturation of cheeses and create numerous cheeses (Munster, Beaufort, Gruyère, St Marcellin, etc.)
Invention of the dash churn
Other cheeses appear: Comté, Saint Nectaire, etc.
1180: The word "cheese" first appears in the French language
1267: First « cooperatives » in France
Use of rennet to preserve cheese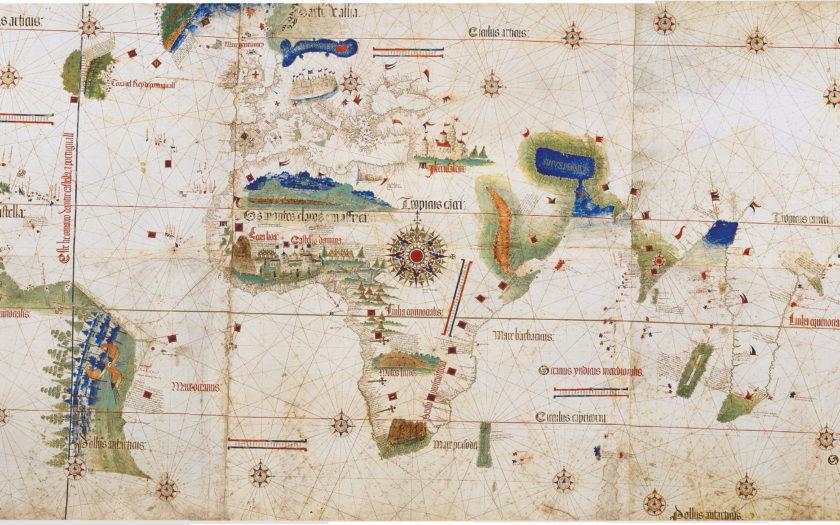 The Age of Exploration and the Renaissance
1500
Milk is sold in towns. First health regulations
Mongols spread the use of fermented milk by their invasions
Creation of Neufchâtel cheese in Braye
1500: Emergence of Reblochon
1560
Butter appears on the tables of the nobility in France
Invention of the hand crank churn
1600
Exchange of cheesemaking know-how and techniques across Europe
Vatel creates Chantilly for Louis XIV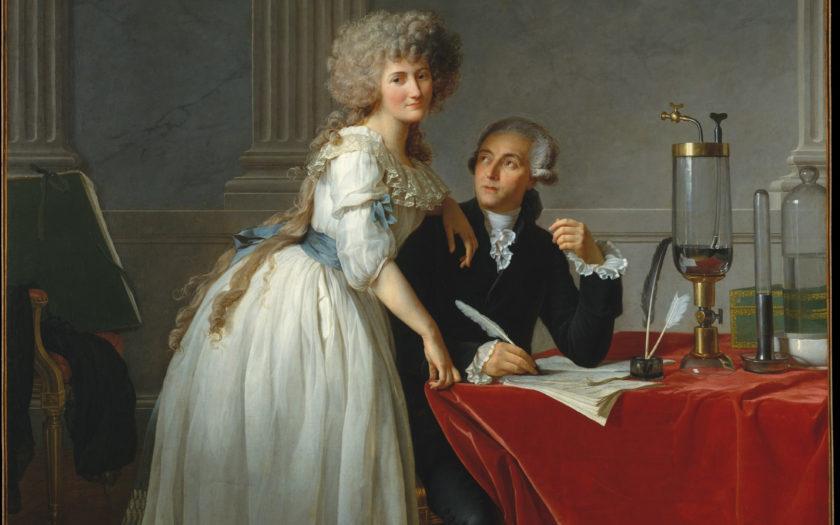 The Age of Enlightenment
1700
Cheese begins to be sent over long journeys (Livarot arrives in Paris)
First animal health measures
Livestock improvement by crossbreeding
Creation of Mont d'Or Vacherin cheese
1740
First veterinarian schools
Founding of agronomic science by agricultural schools
1780
Improvement of cattle breeds by approved crossbreeding
1791: Farmer Marie Harel, from Normandy, invents Camembert
Agricultural growth thanks to science. Establishment of agricultural schools
1840: Petit Suisse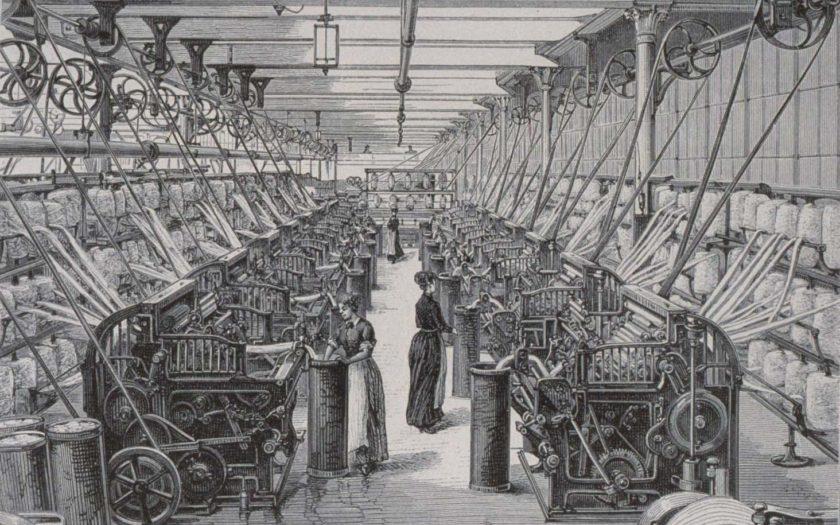 First Industrial Revolution
"Dairy farms" were established to provide people living in cities with fresh milk
1857: Partial vacuum evaporation was used to obtain evaporated milk
1860: Engineer M. Ridel invents the wooden Camembert box
1879: First centrifugal cream separator, in Laval
Establishment of the first butter factories
Birth of curing and autoclave sterilisers
Establishment of dairy industry schools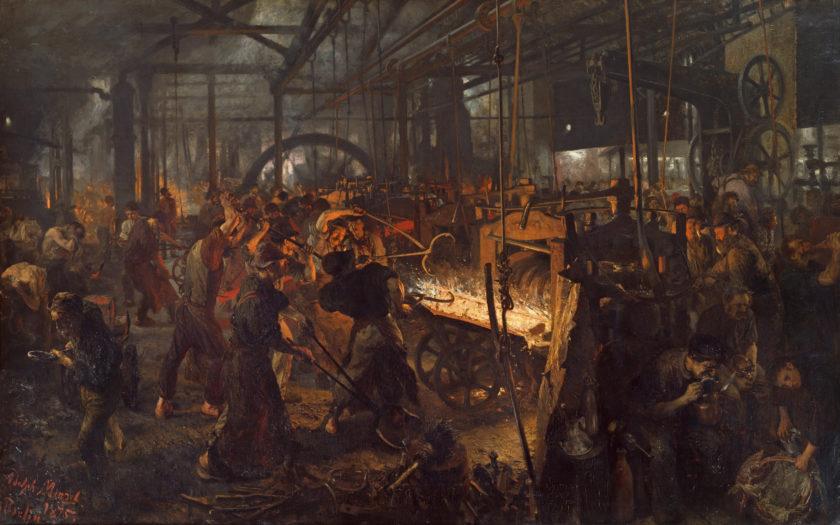 Second Industrial Revolution thanks to the petrol-fuelled engine
1880
1889: Sterilised milk launched on the market
1895: Duclaux develops milk pasteurisation
1892: Discovery of galalith, first plastic material made from milk casein
1902: First experimental research station at the Surgères dairy
Butter factories
Production and industrial packaging of milk and yogurts
1921
1921: First AOC, Roquefort
1921 – The Laughing Cow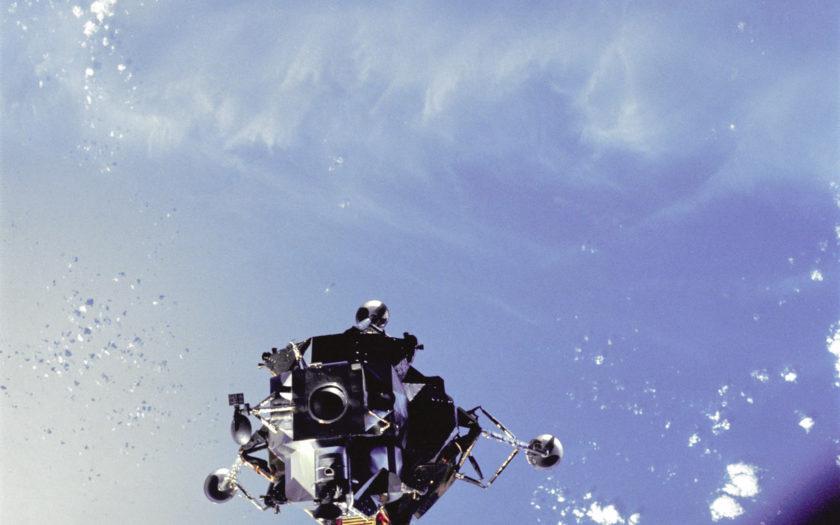 Third Industrial Revolution thanks to automation and space exploration
1930
1935: Industrial production of cheese with pasteurised milk
Development of chilled sections in shops
Refrigerated trucks replace cans for milk collection
Widespread use of milking machines and refrigeration of milk from farms
1954: Milk is distributed in schools
Birth of the bulk tank
1953
1953: Freeze-drying used to preserve more than 3000 lactic bacteria strains
1956 – Caprice des Dieux
1962
1962: Creation of the CAP by the European Union
1967: Bacteria is filtered and milk proteins are separated and isolated (ultrafiltration and microfiltration)
1968: First televised advertisement for cheese in France – Boursin
First artificial insemination of cows in France
1969: Quality-based milk payment in France (Godefroy law)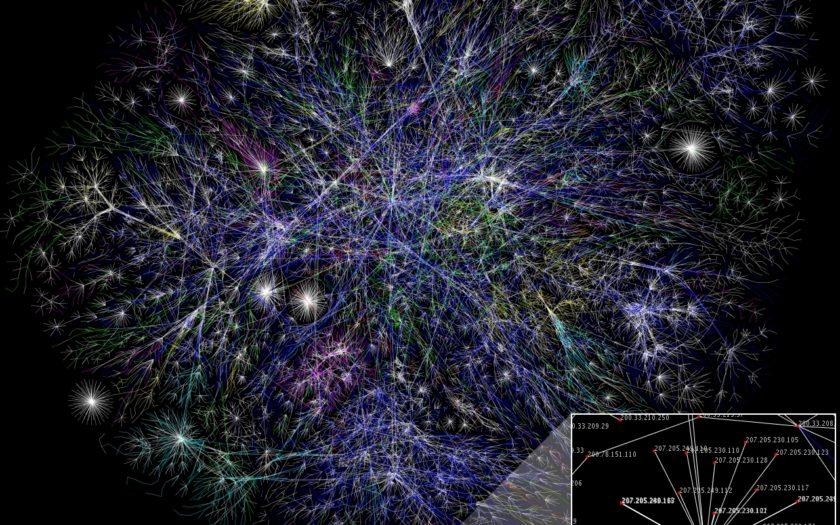 Fourth Industrial Revolution thanks to information technologies and biotechnology
1980s
1980-1990: New molecular biology techniques
Quality approach in industry
Integrated farming or sustainable agriculture
Mechanical handling of cheese
1980: Microfiltration
1984: Nanofiltration. Dairy quotas introduced by the European Union
1999: Creation of the Charter for Good Agricultural Practices
21st century
2000-2010
development of milking machines on farms
Separation of the fine ingredients in milk / Development of ingredients (proteins, fatty acids)
More and more accurate analytical methods (molecular, immunological, electronic, optical, etc.)
Did you know?
Use of the French term for cheese was defined by law on 12 November 2013 (law no. 2013-1010). The method of production including liquid milk and a straining phase results from this:

Cheese is a "product, fermented or otherwise, matured or otherwise, made from the following ingredients exclusively of dairy origin: milk, partially or fully skimmed milk, cream, fat, buttermilk, used alone or as a mixture, and coagulated in whole or part, before straining or partly eliminating the aqueous part. […] The minimum content of dry matter in the product thus defined must be 23 grams per 100 grams of cheese".
Find out more about the nutritional qualities of cheeses